Copying Collection Structures
It is possible to copy a collection structure from one place to another. This does not copy any of the assets that any of the collections or sub-collections might contain, but instead creates new references to the assets.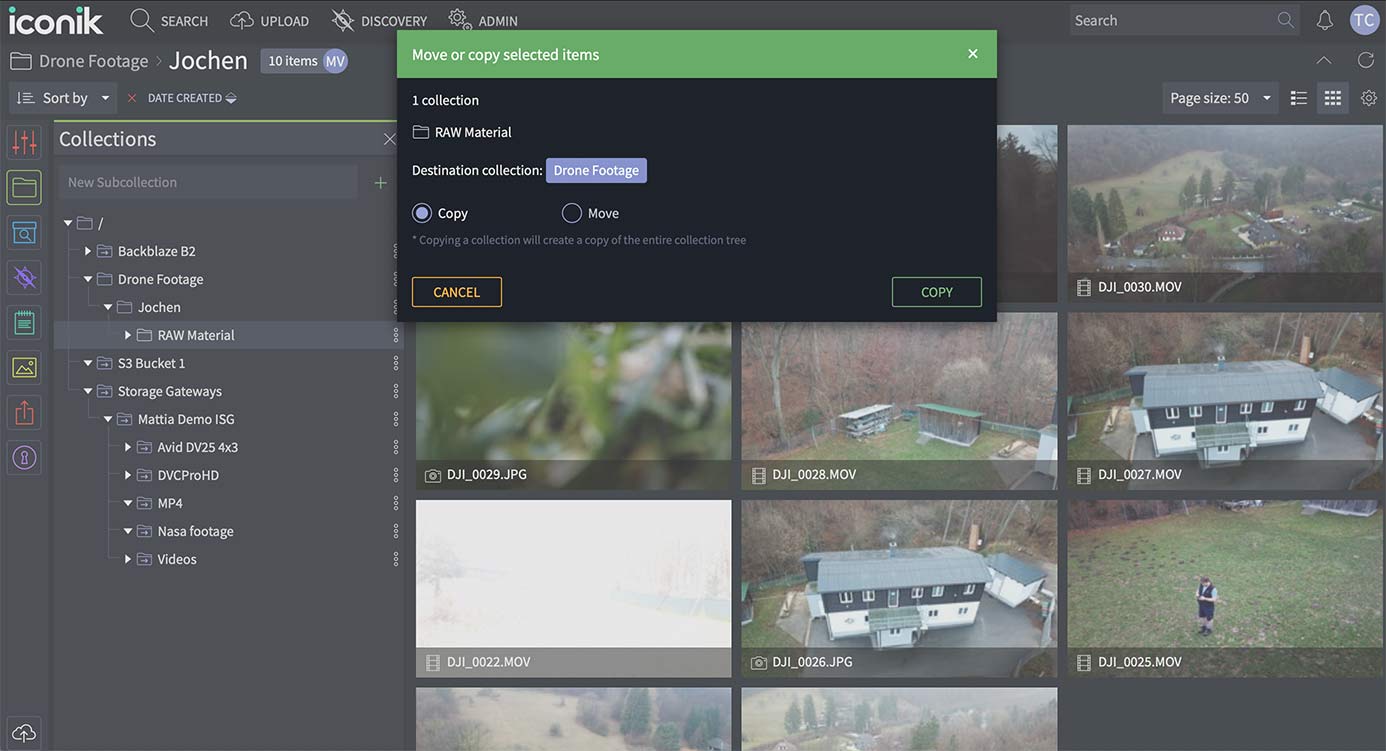 How to copy collection structure.
From the search results page or collections page open the collections panel.
Find the collection that you wish to Copy.
Drag the collection on to where you want it to be.
A modal dialog will open.
Choose Copy if you want a copy of the collection and it's contents to the new destination
Press
Alternatively you can drag a search results collection pod on to the collection tree to start the copy operation.
Learn more