Search Results
Search Pods are used to show the results of the search when in thumbnail mode, when in table mode they show up as rows in the search result. They will show up for either asset or collection results.
You can switch between thumbnail and table view with the icons at the top right of the search.
Overview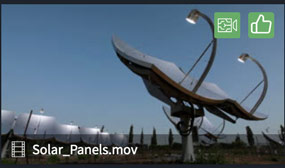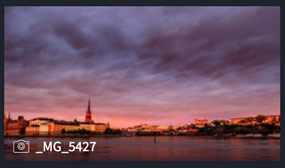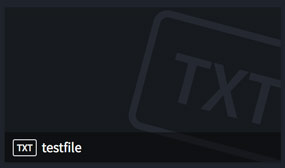 Video, image, collection & other search pods
The search pods by default shows the following information:
Keyframe preview when available
Icon for showing the type of the asset or collection
Title
Optionally the following information shows up:
Transcode/upload progress.
The search rows can also show the following information by default:
Date created
Review status
Analyze Status
This can be changed under your Search Settings
Right-click menu
By right clicking on the Pod or the row, a menu will open allowing you to interact with the result. The menu options change depending on the type of the result (asset or collection) and whether you have the available role to perform operations. The main options can be:
Please notes that some of the functionality depends on having the correct roles in the system
Drag and drop
Search results rows and pods can be dragged so that you can associate them with collections when you have the collections panel open. Collections can be moved or added to other collections, this uses the Alt/Option modifier key to choose which will happen.
Opening Results
Opening a result will open the asset view for asset results or the collections view for collection results.
To opening a result you can either:
Double click on the thumbnail
Click on the title of the result.
If you wish to open the result in a new browser tab, use CTRL/Command-Click.
Functionality for types of results
Certain types of Pods have extra functionality available:
Video
Video asset search pods will allow you to scrub through the video of the video asset as you run the mouse over it from left to right and back again. This functionality is not enabled for the small thumbnail used in the table view.
Audio
Audio asset pods will show the waveform analysis for the audio file when available.
In the thumbnail view the Pod also has a play button for previewing the audio file.
Collection
The Pods and search result will show up to four thumbnails of assets or sub-collections contained within the collection.
Search Display
The two different displays of search have slightly different functionality to match the information they are displaying.
Grid view
Shows scrub-able thumbnails.
Table view functionality
Allows for configurable columns
Can reorder columns. Click and drag and on the column header to be able to change the order.
Can resize the columns. Click and drag on the edge of the column header to resize.
Learn More